Red is the color of fire and blood, so it is associated with energy, war, danger, strength, power, determination as well as passion, desire, and love.
❤
Light red represents joy, sexuality, passion, sensitivity, and love.
Pink signifies romance, love, and friendship. It denotes feminine qualities and passiveness.
Dark red is associated with vigor, willpower, rage, anger, leadership, courage, longing, malice, and wrath.
Brown suggests stability and denotes masculine qualities.
Reddish-brown is associated with harvest and fall.
From personal experience finding the suitable red hair color is pretty damn hard.
After trying many different hair colors, I'm pretty sure that I'm close to that perfect shade.
Let's check out some of the most popular redheads in the world.
Florence Welch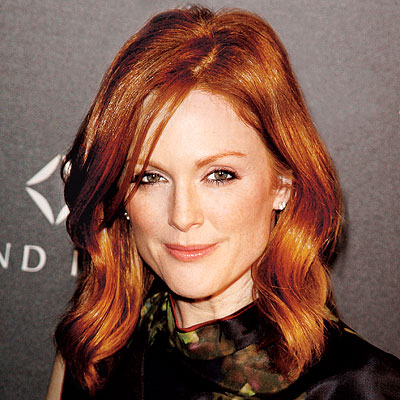 Julianne Moore
Marcia Cross
Rihanna
Emma Stone
Kate Walsh
Of cource, everything is peachy when you've got your own personal stylist. :)
What about us, the mortal ordinary people? :D
It started out with Garnier 660 Firy Pured Red.
And let me tell you, it was one hell of a red hair! I washed it out at least 4 times after the dying before I got out of home. Too red for my taste.
It continued with my hairdresser's help - AllWaves, italian hair color, brown mahogany something.
Not so bad, but quickly faded and I became to feel desperate. :(
Taking the matter into my own hands (again!) :) I tried the Palette Deluxe 667
Luminous Copper Mahogany.
And I got lucky. The shade is fantastic, long lasting, shiny, makes the hair sleek & chic.